Freeletics started a new payment model in February 2015. There will be no more discounts through coupons etc! But you now have the chance to save up to 42% by choosing from the following options: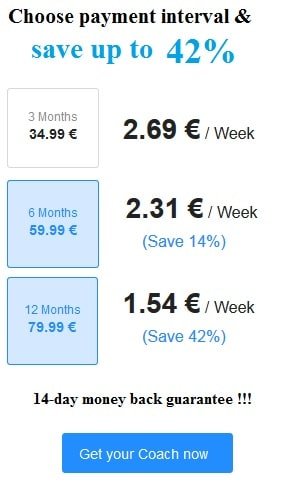 You want to become the best possible version of yourself?
You want to start your own Freeletics success story, just like Levent Oz in the above and like many other Free Athletes?
Then Freeletics is definitely for you!
Here you have the chance to test Freeletics for 14 days.
In case you think it isn't for you, then you can make use of the 14 days money back guarantee. So you don't have any risk of buying something you may not want to like in the end.